I had a wonderful three day weekend. I biked, read, spent time with friends and family, hiked and cooked.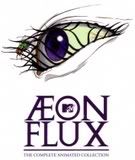 I went back on the bike trail on Saturday because it doesn't seem fair for me to get on a trail once, declare it "suck" and never go back again. It still sucked the second time around and I figured out why. For the first part of the ride, I took the trail from UW to where it ended in Ballard and I loved it. The scene kept changing from one area to the next from the nice college town of UW, through the lush green parks in Fremont, and all the way to the factory areas of Ballard. Unfortunately that trail ended quickly, so I turned around and rode past UW toward Redmond once again and the homogeneous scenery got boring once again. It just felt like I was going nowhere, fast. Side note: The Aeon Flux catching a fly with the eyelash thing is not nearly as sexy-cool in real life, it's quite the opposite with me screaming, "Oh God, sick! Get it off! Get it off!"
I had a nice gorgeous long hike lined up for this past weekend, but the weather gods were not playing nice. It was either rainy or cloudy all weekend which means I would be driving 2-3 hours out of the way to see fog. I'm not sure if you've seen fog before, but it's not all that exciting and if you've seen fog in one place, you've seen them all. I ended up at the top of Mailbox Peak again because I wanted the convening with nature and exercise part of hiking without the stupid long drive. You can see the very exciting view of nothing right behind me. If I Photoshop out the mailbox, I can claim to be on top of just about any pile of rocks and you would be none-the-wiser.
I cooked up a storm this weekend past. I highly recommend The Modern Vegetarian Kitchen for any vegetarians that has a decent grasp of basic vegetarian cooking but is looking for ways to add a little sumthin' sumthin' to their meal, just the recipe for seitan alone is worth the price of this book. I've never been a fan of cookbooks as a meat-eater because I preferred to cook by instinct and that translated pretty well with vegetable, but after a while all green things started tasting the same so I picked up a few books to see if I can add some flavoring to my food. I've purchased 5 vegetarian cookbooks and this is the first book that inspired me to cook something.
I love this book because it's not written as a simple recipe book, but it's written as a book with stories and suggestions. If you want a book that gives you a ton of recipes and pictures, this is not the book for you. There aren't any pictures but there are wonderful illustrations on how to trim certain vegetables (I had no idea how to trim artichoke and fennel). Unlike the other books I've picked up, this is extremely light on numbers of recipes but he comments on each of them and they all seem very hand-picked. I've picked up the book from time to time just to read what he has to say about some of the dishes, sometimes it's a history on the dish, other times it's the health benefits of the dish and after a while, he made me want to cook. This book is like a math book that teaches you the theories instead of giving you the formula straight-up.
I made my first batch of seitan on Sunday morning while nursing a hangover and I forgot about my headache while cooking. The seitan smelled so yummy while cooking in its broth that I started picking at them one by one. I intended to cut up them up to stir-fry at a later date, they never made it to that stage. Freshly cooked seitan is soft and chewy with the consistency of chicken and the taste of whatever sauce it was cooked in along with a hint of dough. I don't miss eating meat, but I really do miss the texture and this really hits the spot.
After my hike on Monday, I went home, showered and cooked for three hours. I made a second batch of seitan, put that in an Indian curry dish, cooked a light soup, roasted asparagus and sautéed snowcap mushroom. There was a recipe for Indian curry from scratch which was wonderful because I've always felt like I was cheating when I buy whatever curry powder and stir it in my food. Since I had every herb/spice/seed that went into the curry, I was able to chew on the individual ingredients and see which flavor I would like to bring out more in my own curry, then shake a bit more of that in the final dish. I made a soup called "Spring Tonic" which started with caramelized scallions, onions and radish, then simmered with watercress…it was light and oh so delicious. I ate all the food, with the exception of two pieces of asparagus, then passed out in bliss.
Side note 2: My new squatting location doesn't have the interweb hook-up, so I will be updating a lot less frequently until I find a more permanent home.